Kun Jiang (江坤)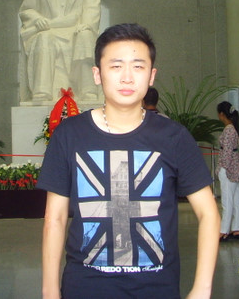 Graduated student in the Department of Automation, School of Information Science and Technology, USTC.
Born in Xuzhou, Jiangsu province.
Graduate from Xuzhou No.1 Middle school in 2010.
Joined Vim in 2014.
Education
2010.09 – 2014.06:Automation, HFUT, Bachelor.
2014.09 – now:Automation, USTC, Graduated. Student.
Experience
2012.07-2013.03: A member of Mathematical Modeling team, and get started with matlab programming.
Interest
Network
OS
Contact
Email: 992019493@qq.com